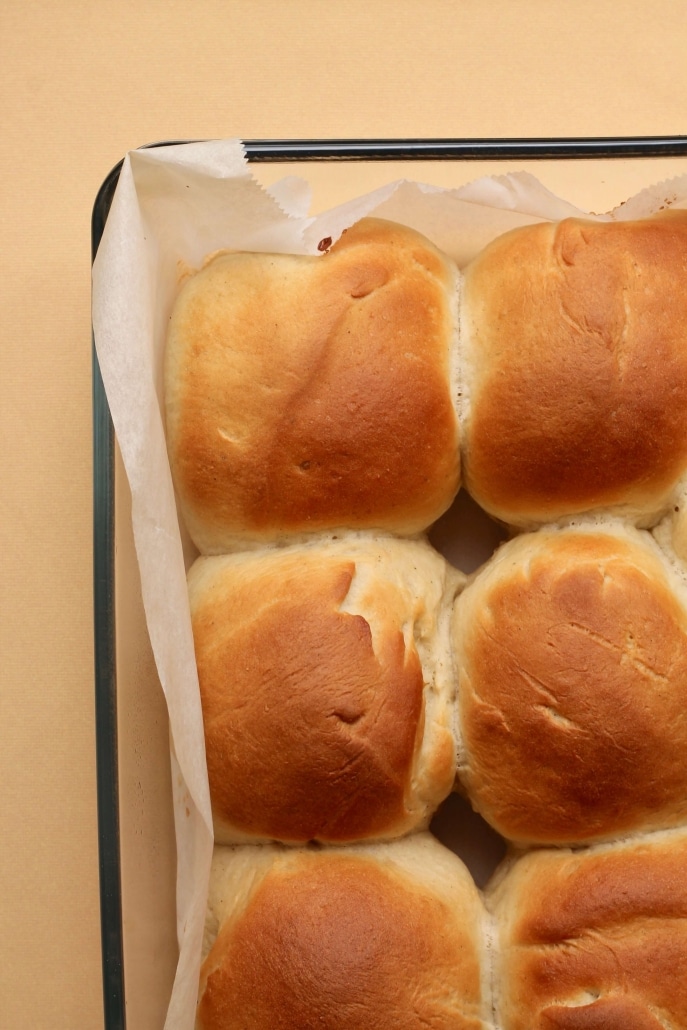 There is one week every year in Denmark, where many of us eat a lot of these wheat buns 'varme hveder' . It is the week of Great Prayer Day. Or great 'hveder' day as many of us also call it. And that is why we cannot skip having such a Danish hveder recipe at Dryk. It is a version without eggs but made with our delicious Oat Drink. By using plant butter you can even make it vegan. No matter what they are great and you will love them.
Recipe for Danish hveder
If you ask us, you cannot eat anything else than hveder on Great Prayer day. They are big, fluffy and white wheat buns with a hint of grounded cardamom. Many make and eat them fresh on the night before and then toast them for breakfast next day on the morning of Great Prayer Day. Just remember to spread lots of (plant) butter on – that is how we eat it.
If you want to see a video of these Danish hveder, you can check out our Instagram.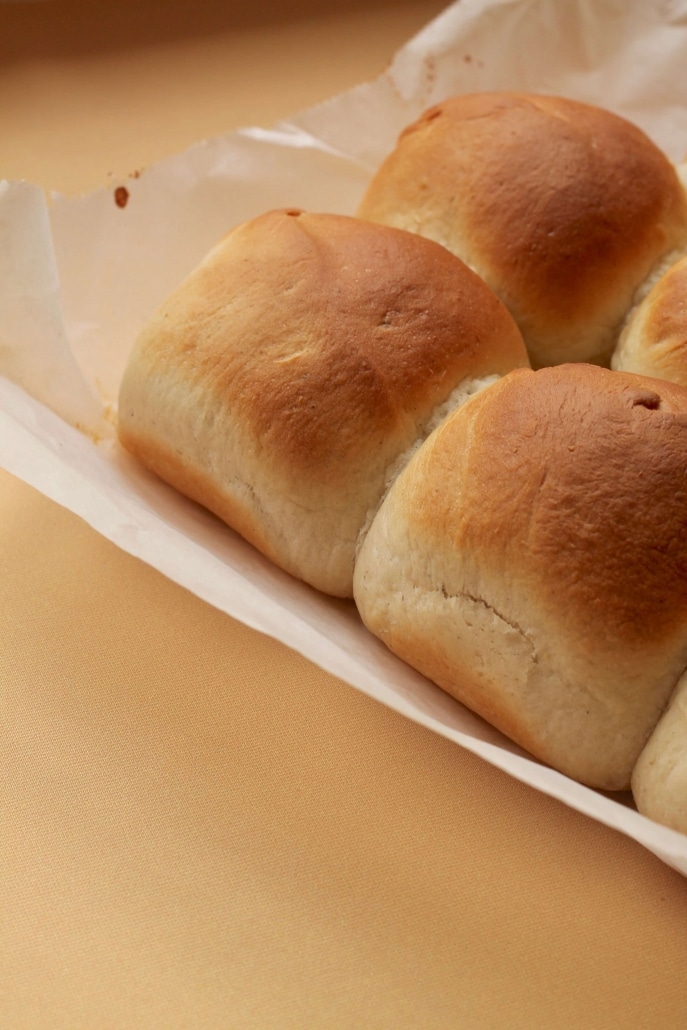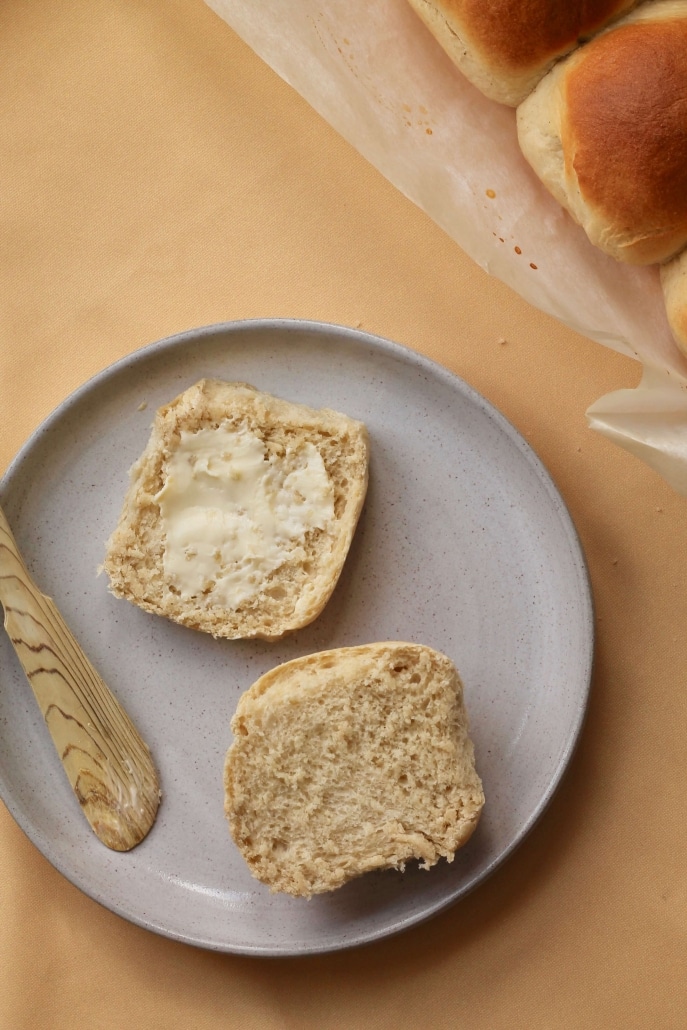 A traditional Danish recipe
No matter how you have ended up here, you deserve a traditionel recipe for Danish hveder. Maybe you have Danish friends or relatives who has introduced you to these. Or maybe you have visited Denmark and tried them. Maybe you just love white wheat buns and want to try this recipe as well. They are very similar to the buns we in Denmark call Birthday Buns (fødselsdagsboller), and they should definitely be eaten fresh on the day or toasted the next day. Of course with its of butter on.
You can also freeze them and heat them at low heat in the oven or cut them in two and toast them. Then they are like freshly baked.
Danish hveder
Here you will get a recipe for Danish hveder – white wheat buns with a hint of cardamom. Made with our Oat Drink and can be made vegan if you use vegan butter. The recipe gives you 9-10 hveder.
Ingredients
80

g

butter

can be vegan

2½

dl

oat milk

50

g

yeast

fresh

50

g

sugar

7

g

salt

1

tsp

ground cardamom

550

g

white flour
Instructions
Melt butter in a pot and let it cool slightly.

Dissolve the yeast in the oat milk and then mix in the sugar, salt and cardamom.

Add the slightly cooled melted butter and the flour.

Knead for five minutes, preferably on a stand mixer until the dough is soft and nice.

Let it proof under a clean towel for 30 minutes.

Divide the dough into 9-10 pieces and roll it up into round shaped buns.

Place them in a dish lined with baking sheets with some space between as they raise quite a bit.

Let them proof again for 45 minuter underneath a clean towel.

Brush the buns with oat milk and bake them at 180 degrees celcius fan for 15-17 minutes.