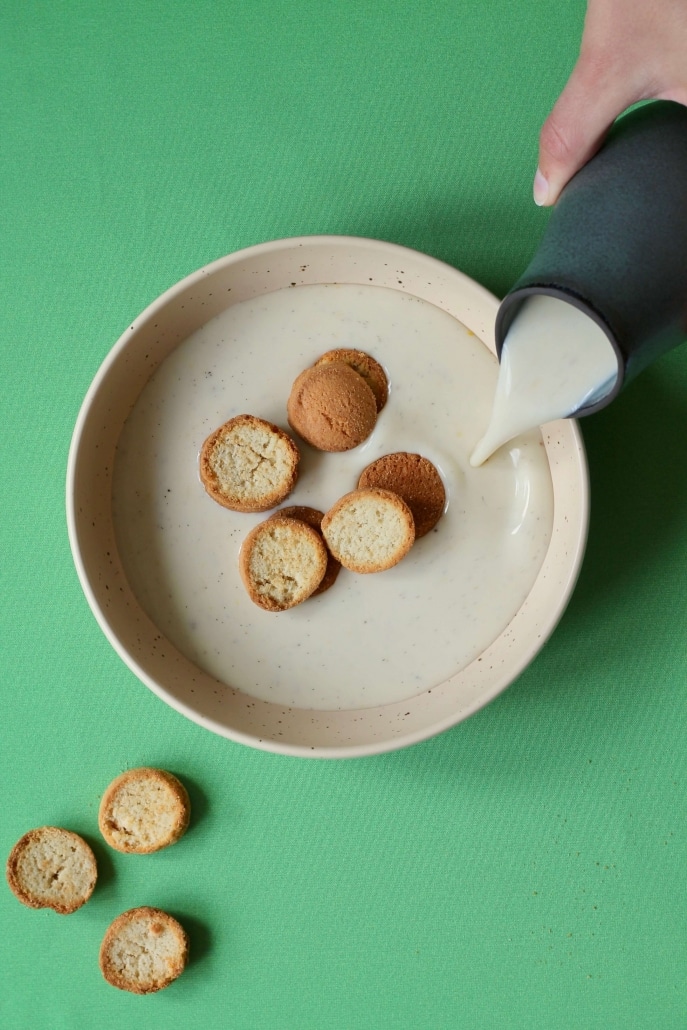 It is finally her! The season of Danish koldskål. And if you don't now what that is, you are in for a treat. It is heaven with every spoonful. At least if you ask us here at Dryk. We have been working on a recipe with a focus on creating a plant based and vegan koldskål, so that we can have koldskål AND Dryk at the same time. Thankfully you can and it is delicious.
Danish koldskål – cold buttermilk soup
If you haven't come across Danish koldskål yet, we can tell you that it is a cold buttermilk soup. That might sound a bit strange but hear us out. It normally consist of buttermilk, ymer (yoghurt), eggs and sugar and then often also vanilla and lemon as well. Sometimes you can omit the eggs too. In Denmark we eat is as a dessert in Summer with crispy 'kammerjunker' on which is a sweet biscuit.
If you are looking for more inspiration, we can recommend you to take a look at our recipes with plantmilk.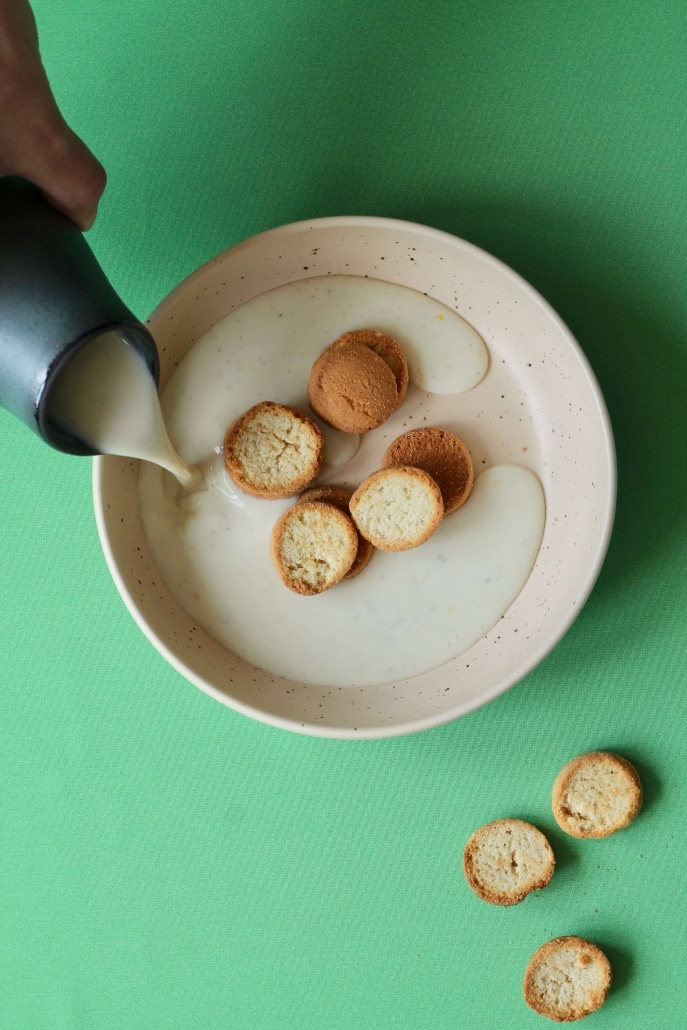 Vegan and plant based koldskål
Just because this is a plant based koldskål, we shouldn't feel like we are missing anything. The most difficult thing is to introduce the acidity that normally comes from the buttermilk. Here we have added more lemon juice and zest than in a normal koldskål. We have read that there is a difference between acid from the lemon and the acid from the milk and where the acidity hits the tongue. We think that this version is very good though and that we could serve it to regular koldskål eaters anytime without complain.
Your tips to take it even closer to the classic – for you who wants to go the extra mile:
If you want to use a bit more time, go to special shops or add an ingredient or two for a more luxurious version – might even be a version that is even closer to the classic koldskål, you should try one or more of these following steps. Some of them are tips from you and some of the other, we have tested.
Add a dl or two of (plant) whipped cream for a more airy koldskål.
Use magic acid (from apples) for a more buttermilk-like sourness. Several of you tipped us about this.
Choose the plant based yoghurt you like the most. We like it neutral in flavour.
Ferment your pea drink and get a more sour drink to mix with the rest of the ingredients.
One of you tipped us about using the water from chickpeas in a can and whip it to a kind of merengue with sugar. Mix this in the koldskål.
It is important to say though that this will still be delicious without any of the above steps. That is totally up to you, if you want to go an extra mile.
Remember to follow us on Instagram, where you will also find a GIF of us pouring the koldskål.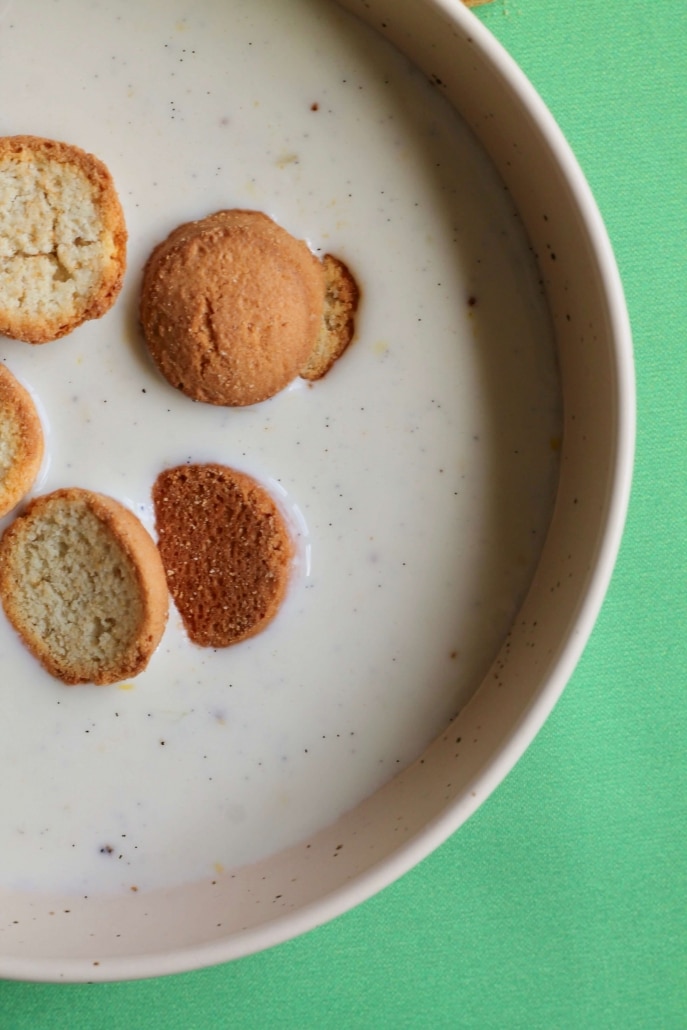 Danish koldskål
A nice and creamy cold buttermilk soup, the Danish classic koldskål, made vegan. With pea milk and plant based yoghurt and lots of lemon and vanilla. Very simpel and easy. Gives 4 portions.
Ingredients
1

vanilla pod

1

eco lemon

juicy

4

tbsp

sugar

6

dl

Dryk Pea Drink Barista

4

dl

plant based yoghurt

thick and neutral

kammerjunker

the biscuits on top
Instructions
Half the vanilla pod og scrabe out the vanilla beans. Mash it with 1 tbsp of the sugar and put it in a bowl.

Add the rest of the sugar, finely grated lemon zest and juice from the whole lemon and 1 dl pea drink.

Whip it until the sugar desolves and then whip in the rest of the pea drink and yoghurt.

Taste it – maybe it needs a bit more sugar or lemon juice. It has to be sour and sweet at the same time.

Eat it with kammerjunker, fresh berries or even muesli.