If you didn't already know, this is the ice coffee of the summer. It is the best ice coffee with oat milk. What defines a good ice coffee? In our opinion it has to be ice cold and taste of coffee (of course). But it also has to be creamy, soft and airy. And then it should contain Dryk plant-based drink as well. We love coffee here at Dryk and when summer comes, we have to change to ice coffee. Luckily we don't mind, when we are served this.
Ice coffee with oat milk recipe
Ice coffee with oat milk or pea milk is, if you ask you, the best way to have ice coffee. The oat brings creaminess and sweetness, and you can use both our classic Oat Drink and our Oat Barista for an even creamier one. Are you more a fan of pea milk, it will work just as good.
It takes no time to make this ice coffee and both your own stomach and others you serve it to will thank you. You might never go back to classic ice coffee. You are warned.
Are you looking for more inspiration with Dryk, you should check out all our recipes with plant milk.
Dalgona ice coffee
You must have met this Dalgona coffee before. It almost went viral on Instagram last summer where everyone made it. Now it is our turn and it really isn't bad adding plant milk from oats or peas.
Why is Dalgona ice coffee that good? Well, it consist of a creamy and intense coffee foam that is made by whipping instant coffee, sugar and a bit of water together. It almost feels like a chemical reaction as it creates the most wonderful foam out of nothing. This foam is topped on ice and plant milk and then you stir and get the creamiest ice coffee.
Vegan and plant-based ice coffee
Our version of the Dalgona coffee is plant-based and vegan. We use oat og pea drink where you normally use milk from cows. It gives the same creamy coffee while being more environmental. In our opinion it also tastes better.
Want to see how to make it? Visit our reels on Dryk Instagram.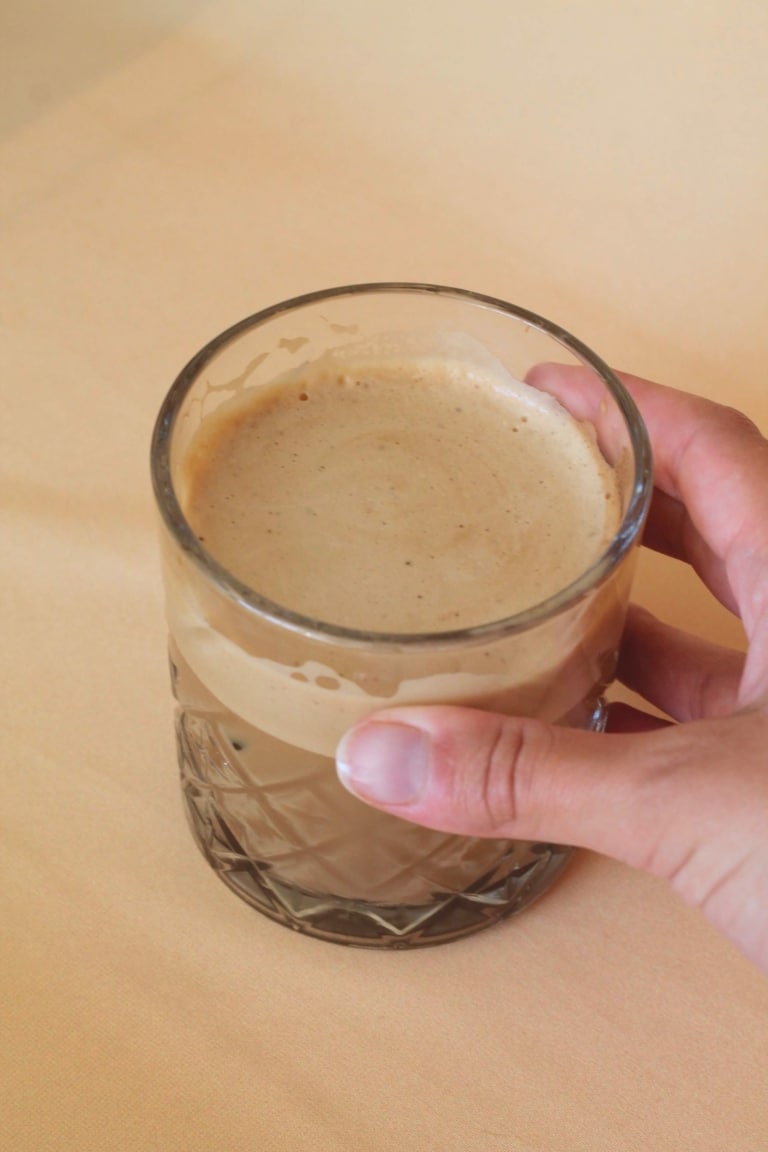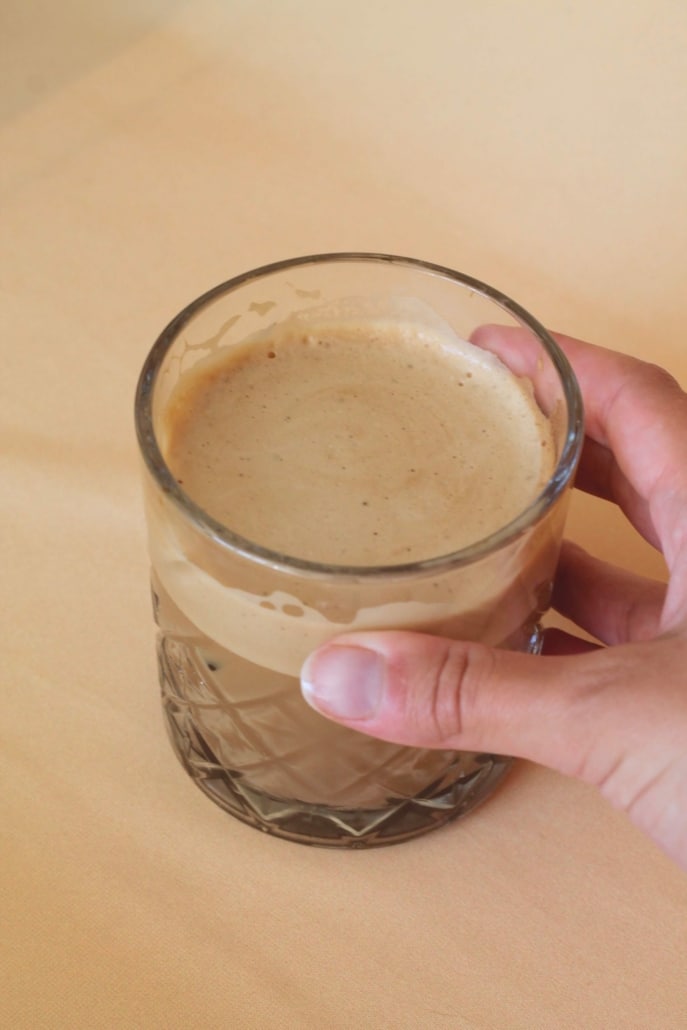 Dalgona ice coffee with oat milk
The famous Dalgona coffee is popular and we understand why. A creamy and foamy ice coffee perfect on hot days. Even better with Dryk if you ask us. The recipe gives 3-4 glasses.
Ingredienser
4

tbsp

instant coffee

4

tsp

sugar

4

tbsp

water

ice cubes

Dryk plant drink

pea, oat or barista – everything works
Sådan gør du
Put coffee, sugar and water in a bowl.

Whip with an electric mixer until it creates an airy, light and creamy foam. It takes a few minutes.

Add a small handful of ice cubes to a glass and top with your favorite Dryk plant drink. How much depends on your coffee taste.

Top with approx. 2 tbsp of coffee foam and stir.

You might need more foam or Dryk to taste.